Facility Management
Hybrid Facility Management | From Remote to Hybrid
The post-pandemic workplace is ever-changing and companies need a comprehensive hybrid facility management module to keep pace with this evolving work culture. The shift to hybrid work has brought in new challenges and opportunities that need to be taken into account to sustain the modern work culture.
Hybrid Work Culture and Facility Management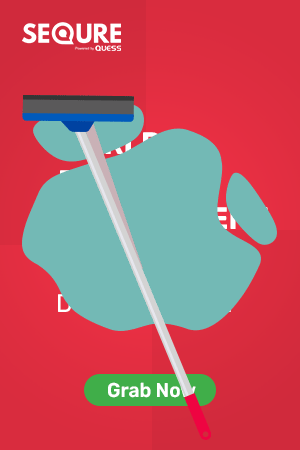 The hybrid culture is not going anywhere and is, in fact, being adopted by almost every company across the globe. The hybrid facility management operates on the somewhat similar principle as conventional facilities management companies followed. Involving proper maintenance and upkeep of equipment, machinery, utilities and all the areas of the office or industry perimeters.
However, with a hybrid workforce, the role of facility managers has altered and is more focused on the utilisation and optimisation of workspace and delivering seamless workplace experience more than ever before. 
Things to Consider in Hybrid Facility Management
Technologies 
Modern technology plays an important role in hybrid workplace optimization. 
Hybrid facility management will require constant adoption and integration of gadgets, automation, AI-powered processes and programs that allow employees to communicate, interact and collaborate without any interruption. Modern technologies have opened up new doors, enabling employees to seamlessly connect, collaborate, and exchange ideas via virtual platforms, whereas smart technologies empower facility managers to create a safe and secure workplace free from contagious pathogens. 
Facility Occupancy Ratio
The hybrid work model has allowed companies to efficiently manage their office space, maintain social distancing and offer flexibility empowering employees to work to their strengths, which in turn boosts productivity. The novice process comes with huge operational challenges, coordinating with departments/ employees, accommodating employees requests, managing distributed office assets, monitor and managing footfalls within office premises, and so on. The biggest role of facility managers is to optimise the space and allow the workforce to use the facilities without compromising on safety. The occupancy rate is a significant ratio used by businesses to calculate the total occupied space compared to the available space.
What's your Return to Office Strategy, When the world is back to its normal rhythm, How are you planning to welcome employees back to the office.
Most companies are working around a phased re-opening. Planning to bring a portion of the critical workforce to the office while others can continue working from remote locations. With a smart workplace optimisation suite, facility managers can decide the adequate number of desks, amenities and all other services that are required by the employees on a day to day basis. 
Safety of the Employees
Among the top challenges listed by employees across the globe, safety at the workplace (a healthy work environment) outranks all other concerns. The pandemic has stirred up chaos, employees are concerned about safety standards, whereas businesses are worried about ensuring a healthy workplace.
Though a majority of the population are vaccinated still the pandemic threat prevails. Organizations should integrate, encourage and invest in hybrid facility management practices to ensure all necessary measures are taken to streamline operations for a post-pandemic workplace.  
Post pandemic workplaces will be more focused on providing a better work environment to their employees making their offices safe in case of future threats. More so, as the employees are expected to constantly shift between desks and share more spaces than usual, the cleanliness regime and sanitisation processes are sure to take the centre stage.  

Targeted Space Management
Which floor needs more desks? Are the desks being spaced well enough? Is the facility ventilated and properly lit? Do the employees have access to all the amenities that they require in meeting and conference halls? What plan has been set in place to accommodate the employees returning to the office? These are crucial questions for companies who are looking to manage their spaces and get their employees to work cohesively without any chaos.
Hybrid facility management is more about utilising the space wisely instead of increasing the square foot. Such workplaces will have to imbibe the idea of hot-desking or desk booking. Most of the modern office seat booking apps can do the heavy lifting, wherein employees could reserve their workstations in advance for a smooth and conflict-free seating arrangement. This also requires a smart engine to decide what percentage of the seats on a floor is available for booking, the hot areas of the office having high traffic of staff and the ones that are utilised less. This would help the facility managers to direct their efforts in easily following the strict guidelines set by governing bodies while bringing employees back to the workplace.
Ease of Accessibility
A major thing that separates hybrid facility management from its precursors is the accessibility of technologies, tools, services, platforms and amenities to carry out day to day operations regardless of where you are. When an employee is working on-site, he/she sure has full support to get their queries/ tickets resolved at the earliest. What about an employee working from a remote location. How are they going to get their queries resolved at the earliest? Smart businesses started using IT Helpdesk's, giving their employees a quick solution to easily connect with concerned departments and get support in real-time.
Hybrid facility management needs to incorporate virtual services and experience in such a way that both types of employees have equal access to the facility and do not feel neglected or downgraded, at the least. This adoption of uniform technologies and experiences across the whole bandwidth permits equity of accessibility among the staff and inherently promotes the morale of even the most distant (geographically) employees.
Ecological Footprint
With the offices shut down for more than a year, the energy consumption of businesses saw a record dip but right after the pandemic, the hybrid workplace hit its ecological footprint with new challenges. The facility managers in the hybrid workplace need to control and monitor the energy consumptions according to the modified ways of working.
Management can control the energy usage and keep track of usage with the help of occupancy sensors that will help the organisations prepare for future energy-saving plans and strategies. Similarly, essential systems like HVAC and air purifiers can be regulated with environmental sensors installed in various zones. Such measures need to be incorporated so that the growth and empowerment of staff do not come at the cost of the environment.
How to Make the Smart Shift Successful – Hybrid Facility Management
Hire Diverse Talent
The hybrid facility management culture has allowed organisations across the globe to make a huge shift in their hiring protocols. The ability of employees to work remotely from any part of the world has opened up brilliant scope for hiring critical talents around the globe. This way the companies looking out for new talents are not bound by the physical or geographical barriers and need not compromise owing to their location.
The hybrid shift can be successful if companies take this benefit into account and truly hire diverse talent from across the globe so that the organisation has a diverse employee base providing value. The diverse portfolio can help companies achieve unprecedented growth and engagement.
Redefine Real Estate Cost with Hybrid Facility Management
For companies looking to get the best out of this innovative working model, an important thing that needs to be redefined and re-established is the real estate expenses. How many employees can work from the office in a day? Which employees wish to visit the office premises often? Can you accommodate your entire workforce if they decide to show up to the premises?
Getting a hang of these estimates and re-structuring of floors, meetings rooms, desks and other utilities allows the workforce to stay inclusive yet flexible in the work environment.
Bring in Tools and Technology for Smooth Working
Technology facilities and acts as a catalyst to inculcate the concept of hybrid work culture among novice minds. The tools, platforms, software and AI-enabled devices have made it possible to conduct the most complex of tasks in a very short span of time. This is a clear indication that post-pandemic, companies need to be more integrating latest tools and technologies, experiences and devices that help in ease of collaboration, brainstorming and integrated conversations.
The main objective of hybrid facility management is to provide the right set of tools and virtual experience, open to all, so that even the ones working remotely feel like they are "present" in the office like the on-site team. Embracing technology contributes highly to integrated workplace management and allow remote and on-site employees to collaborate, communicate and innovate despite the geographical differences.
Take Employees Well-being into Account
The emergence of hybrid facility management has its roots in empowering employees. You cannot separate one from the other and expect to create a happy workplace. Though working remotely was a necessity in the pandemic, the freedom and happiness that came along with it is something that employees have been seeking for their entire career.
Companies need to focus on the eradication of doubt and fear from the employees' minds, especially the ones working remotely. Introducing engagement activities like virtual huddle/ meetings, employee trips, collective health sessions, recreational zones, etc allow the employees to connect deeply and instils a sense of belonging to the people as well the organisation.
Plan and Measure Accurately
According to a report, almost 51% of employees chose that they would love a mix of both on-site and remote working. However, 41% chose to not come back to working in the office at all. This stat shows the varying nature and preference of employees. 
Similarly, holding out polls within the company can help the managers and executives to come to a realistic decision on bringing this model to their premise. This, in turn, will help the facility managers to figure out the real costs, equipment and facility services required for a productive environment.
The best thing that the companies can do is plan a hybrid workplace based on the employees' opinions and preferences. This will not only help in getting there faster but will ensure that the whole shift towards smart working is being enjoyed by the employees of the company and not being forced upon them.
How can Hybrid Facility Management Benefit your Organisation?
Increased Flexibility
As offices mould their hybrid facility management modules to fit into the business model, there will undoubtedly be greater scope for flexibility within the organisation. This means that employees can choose to come and work on the premises as often as they like.
High Employee Retention
When facilities are at par with the new standards of a flexible work culture then the companies are surely expected to see a higher retention rate than before owing to the increased freedom, engagement and work satisfaction.
Reduced Overhead Expenses
With optimised usage of space and detailed floor plans, companies can save a lot on real estate costs. This is because, though the employee count increases, the facility is meticulously planned to accommodate employees based on the incoming traffic.
Level Playing Field for Employees
Equality at the workplace, irrespective of being remote or working on-site, ensures that every working mind has an equal chance to get the attention and appreciation that they deserve. Concepts such as a no-permanent desk and fair say in using the facility services ensure that all the teams and employees have a level playing field at the workplace.